Investing in our Client's best interests…
The global pandemic and worldwide lockdown's has hit the manufacturing industry hard.  While most employers have taken advantage of furlough schemes and reduced operations, we have become stronger.  We listened to our Client's and adapted our business to alleviate their new build and refit interior design issues.
Yacht interior designs are one of the first items to be agreed and the last items to be fitted onboard. Often blinds have been ordered early, put into stock at the yard and have been damaged by the time it comes to fit out.  We've alleviated this problem for our Client's by offering fast delivery on aluminium Venetian blinds.  Some of the leading UK yacht builders are already benefiting from just in time deliveries.
How?
This summer, we invested heavily in new machinery for the manufacture of aluminium Venetian yacht blinds, under our sister brand Pearl Pacific.  Demand grows for our luxury yacht blinds and as new build timescales tighten, we are pleased to announce we now provide 24 hour dispatch for aluminium Venetian blinds and 48 hours for larger yacht sets.
The benefits our Clients now experience include:
Fast replacement blinds
Quick, just in time delivery
Improved cash flow due to reduced inventory
Large colour selections available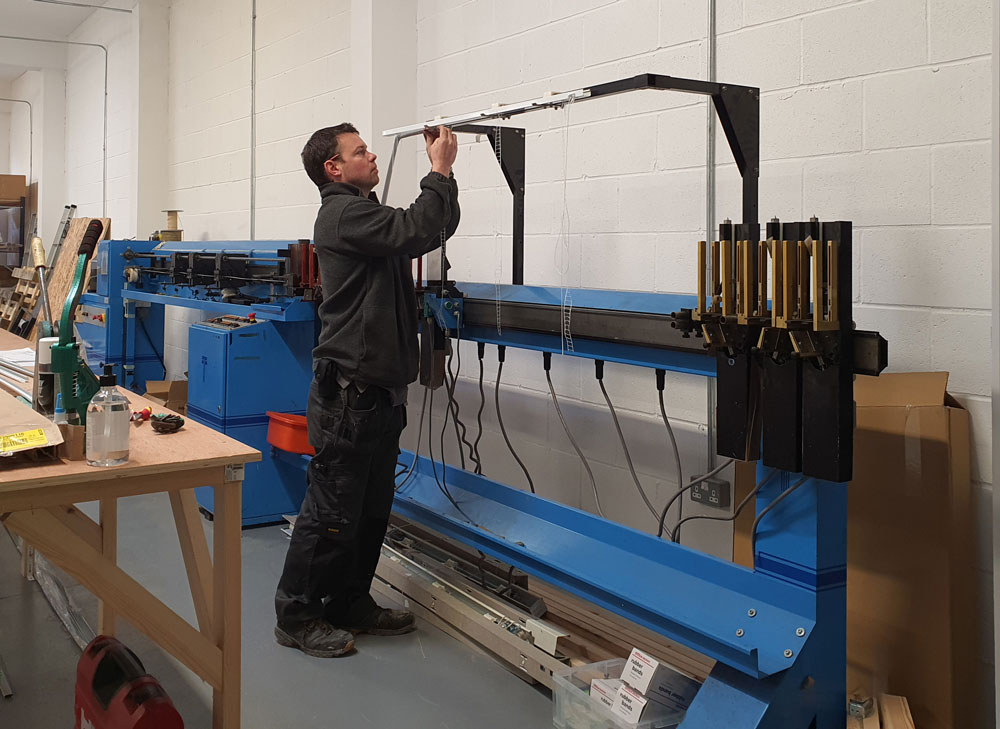 The new machinery is part of our ongoing continuous improvement programme.